7A Records presents a brand new album from Micky Dolenz – Out Of Nowhere. Recorded in April this year with the sublime 30 piece American Metropole Orchestra, Dolenz sings all of the Monkees' greatest hits along with some outstanding deep album cuts. The orchestral backing adds a real unique depth to the recordings and Dolenz's voice is as good as ever. To quote Dolenz in his own words: "Words cannot express what a magical night it was. You really had to be there and thanks to this recording, you can be!" It was recorded April 15th, 2017 at the Rice Auditorium, Western Oregon University
Released on CD and limited 12" Picture Disc Vinyl.
By Fred Velez
According to reports from Michael Nesmith's appearance at the Chiller Theater Convention the weekend of October 27-29, there are apparent plans for not only a reunion and tour of the First National Band, but also a joint tour of Nesmith with Micky Dolenz.
Convention promoter Jodi Ritzen addressed the rumors on her Facebook page:
It is so much easier to address this rumor here. Is it true Nez told pretty much everyone at Chiller about two exciting events scheduled for 2018? The answer is YES!
Nez made no secret that we will see two shows come together.
First expect The First National Band to reform with two additional Nesmiths. Second was the combination of Micky Dolenz and Michael Nesmith somewhere close to summer.
If Nez told you, give me a hell yeah and your reaction.
Now I personally cannot help you with dates or cities. No need to send me your requests. I have no information on meet and greets and won't until details are released.
Your best bet is to subscribe to my website for updates.
They may be coming to your town.
Thanks Nez!!
New York – Micky Dolenz, lead singer of The Monkees, has announced a
special guest for his two L. A. shows next week … fellow-Monkee
Michael Nesmith. The two shows are at The Canyon Club (10-20) and The Saban Theatre (10-21).
Nesmith, who will be joined by his son Christian (and, musical partner Circe Link) will also appear.
This will be the first time the two have appeared together since a Monkees 50th Anniversary tour last year.
Dolenz quote: "It's always special to play with Nez; let the Good Times continue!"
Dolenz, Nesmith (and, Peter Tork) released the album Good Times (Rhino
Records) last year, which was the group's first album of new material in 25 years. It was a major success and listed on most reviewers Top Ten lists.
The October 21st Saban Theatre concert will also feature performances by Felix Calvaliere of The Rascals and Marty Ross formerly of the New Monkees. Davy Jones first wife Linda and his daughters Talia, Sarah and Annabel will be attending the October 20th Canyon Club show.
There will be Meet & Greets for both concerts. More details at the following link: Monkees Meet and Greets
Link: Saban Theatre October 21
Monkees.net Interview: Micky Dolenz and Mark Lindsay Team Up For "50 Summers of Love" Tour
(photos courtesy dis COMPANY)
By M.A. Cassata
Whether you were part of the original 1967 "Summer of Love" time or not, the "50 Summers of Love" tour featuring Micky Dolenz and Mark Lindsay of Paul Revere & the Raiders and The Fab Four: The Ultimate Tribute have delightfully created the music, mood and sound of the love beads and tie-dye era. The tour with all its Rat Pack appeal opened on July 14th in San Diego, CA and will end November 3rd in Kansas City, MO. (See dates below).
"I've always wanted to do a show more like the Rat Pack, if you will, where we all come out together and stay onstage, rather that one person doing a set and then another person doing a set," explains Micky, hearkening back to the early 1960s when Sinatra, Martin and Davis not only performed Las Vegas shows together, but parlayed that success onto the big screen in films like "Ocean's 11" in 1960 and "Robin and the 7 Hoods" in 1964."
In this interview, Micky and Mark talk about the tour, working together, making music, their shared memories of 1967 and more!
Q: How did the tour come together?
MD: I envisioned this tour as sort of like a Rat Pack scenario; we'll both be onstage the whole time; I'll sing Mark's songs, and he'll join in with mine.
ML: When Micky conceived this thing, he thought it would be a good idea if we did a Rat Pack kind of thing, where we're both together onstage most of the time together.We help each other sing the songs, we put each other down and just generally goof off. It gives the audience a chance to see more of our personalities. It's a more casual kind of thing and it's going to be a lot of fun.
Q: What is like to be working together on stage for this tour?
ML: We get on stage and we're very conversational with each other. We don't mind putting each other down a little bit, and just having fun.
Q: You guys have known each other a long time and seem to share a similar comedy dynamic.
MD: Mark and I really hit it off on the comedy. He's very, very funny and has a very clever sense of humor. It's very similar to mine," Dolenz says. "So when we started working together and doing things, we immediately fell into a really interesting, fun kind of chemistry. Besides the fact that he's a great singer, we just really hit it off on the comedy end of it, which I love.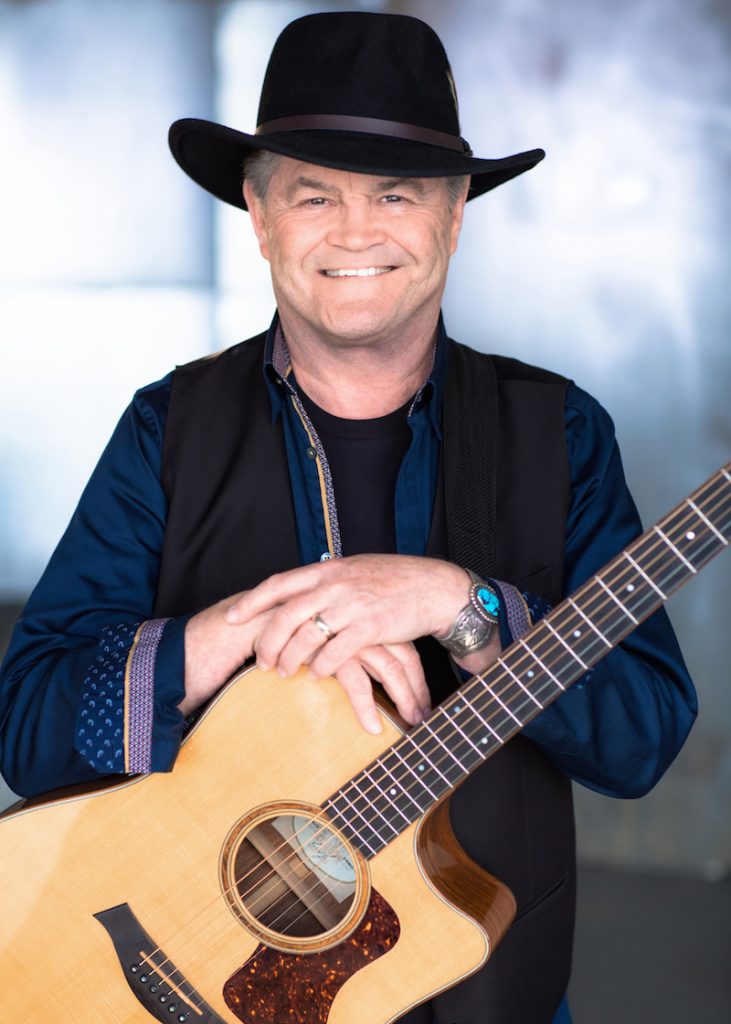 Q: Any stories you would like to share with our readers about your friendship, or chart rivalry and of course being true teen '60s teen idols?
MD: Unlike previous nostalgic tours that I've been a part of, the focus of this night is the material, not who was singing the material.
Q: What can fans expect? I know the show opens with the Fab Four and then you guys come out together. Tell our readers more.
MD: The first song in the set is '(I'm Not Your) Steppin' Stone' (1966), which, of course, the Monkees had a huge hit with, but actually the Raiders had recorded it first, so, Mark and I tell that story and then we sing 'Steppin' Stone' together'.
ML: So that gives the fans a little bit of an extra sort of treat. I mean, where else are you going to see Micky Dolenz singing backgrounds to the Raiders' tunes, or Mark Lindsay singing background to 'Last Train to Clarksville?' The fans want to hear the hits, let's face it.
MD: (The list) just goes on and on, and when you have that quality of material, it's hard to go wrong, I guess, in a way. And like I said, that was a very tumultuous time and the music and the films and television reflected it and that's why, I think, it still stands up to this day.
Q: We heard there is a good amount of audience participation. How does that work in the show?
MD: That was a special time. I mean, every time's kind of a special time but there was a lot going on politically, socially in the '60s, so the music resonated with those fans at the time and continues to do so, and I think a lot of it has to do with the songwriters.
Q: What about visuals? What can fans expect to see?
MD: There will be visuals, sort of documenting those times.
Q: After more than five decades of entertaining fans, you guys are still having fun. Is there a chance the tour will extended?
ML: I think this show could have legs. Looking at it on paper, it looks very entertaining and a lot of fun. It's a real show, not a concert. There's a little more in there. So who knows, maybe it has really long legs. Let's hope so.
Q: For those young readers who do not know, please expand on "(I'm Not Your) Steppin' Stone," being first recorded by Paul Revere and the Raiders.
ML: They took our version of the song that we had just cut, as we had an acetate of it. They gave it to The Monkees and said, 'Here's a demo of a song we just wrote.' And that's why, if you listen to The Monkees' version, you will hear Micky doing all the ad-libs identical to the ones I had at the end of our version. That's why the versions are so similar; they didn't know it was us. They thought it was Boyce and Hart on the demo. But it ended up O.K. We got the album cut, and they had the single, and we all lived happily ever after.
The "50 Summers of Love" tour dates:
Friday, July 14, 2017 Humphrey's Concerts By the Bay, San Diego, CA
Thursday, July 27, 2017 Mayo Performing Arts Center, Morristown, NJ
Friday, July 28, 2017 NYCB Theatre at Westbury, Westbury, NY
Friday, August 25, 2017 Riverdome at Horseshoe Bossier City, LA
Saturday, October 7, 2017 Grand Casino, Hinckley, MN
Friday, October 13, 2017 The Family Arena, Saint Charles, MO
Sunday, October 15, 2017 The Genesee Theatre, Waukegan, IL
Friday, November 3, 2017 Ameristar KC, Kansas City, MO
Here's the standing set list from the tour.
The Fab Four:

Sgt. Pepper's Lonely Hearts Club Band
With a Little Help From My Friends
Strawberry Fields Forever
Got To Get You Into My Life
Sgt. Pepper's (Reprise)
A Day in the Life
Micky Dolenz & Mark Lindsay (With The Fab Four, Wayne Avers, and Coco Dolenz):

Steppin' Stone
Steppin' Out
Last Train To Clarksville
Just Like Me
A Little Bit Me, A Little Bit You
Hungry
Mary, Mary
The Great Airplane Strike
Words
Action (TV Theme)
(Theme from) The Monkees [TV show version]
Time After Time
Randy Scouse Git
Indian Reservation
For Pete's Sake
Him Or Me (What's It Gonna Be?)
Pleasant Valley Sunday
Kicks
I'm a Believer
Encore:
All You Need Is Love
​Daydream Believer
7a Records, based in the U. K., is proud to present the U. S. CD release of Micky Dolenz: The MGM Singles Collection. This much anticipated release features 12 bonus tracks that were not on the original vinyl LP, as well as a 24 page color booklet and marks the first time that any of these recordings have been issued on CD.
Last year, 7a Records scored a huge hit when they released their debut album Micky Dolenz – The MGM Singles Collection on vinyl. This initial limited edition (1,500 copies) sold out in just 3 months and was featured on the BBC's flagship arts show Front Row.
Now, Iain Lee and Glenn Gretlund, the team behind 7a, are proud to announce the album is making its way to CD with 12 bonus tracks This is the first time ANY of these rare Dolenz cuts have appeared on compact disc. Sourced from the masters, these tracks sound better than ever and are a must for Monkees and music collectors worldwide. 2016, the 50th Anniverrsay of The Monkees, IS the Year Of The Monkees, and it just keeps on giving and giving.
Iain (BBC, talkRadio, LBC, Channel 4) and Glenn (record publisher and producer) are available for interview about this and all 7a releases. For a full list of their boutique CD's and vinyl records, please check out our website www.7aRecords.com
Here's a brief Q&A with Iain and Glenn:
Why put this package together? 
When we released the MGM Singles on vinyl in 2015, the response was phenomenal. It was a limited release that sold out quickly. We were overwhelmed by interview requests about the album, and we even made the front page of the BBC Entertainment website and also appeared on their flagship Radio 4 arts programme 'Front Row'! We were so blown away by the response from the fans and the press that we just had to do everything we could to get this exciting release on CD, and we have done, with 12 bonus tracks!
How supportive has Micky been?
Micky was very pleased when the vinyl edition came out. He has been very kind and supportive in doing an interview and in helping us license some of the bonus tracks for this CD release. He couldn't be more thrilled about this whole project!
What's the album like?
The songs on this album cover most of Micky's solo recordings from the 1970s – early 1980s, and also include some excellent recordings that he made last year with the very talented Circe Link and Christian Nesmith. It is a massive body of work and we are very excited to be able to release all of the songs together in one package. It comes with a recording of the exclusive interview that Micky did for us, as well as a detailed 24 page booklet. In short – a must for any Micky Dolenz fan!
Are the recordings from the original master tapes?
Yes, all of the recordings have been digitally remastered from the original master tapes, except for 4 tracks, where the masters are believed to no longer exist. These recordings have been meticulously remastered from the best available sources.
Will it be available in the US, or just the UK?
7a Records is based in the UK but this is a worldwide release…keep checking your online retailers and even your local record stores! The UK release date will be October 7th, with the US date probably being the following week in order to allow for distribution.
Micky Dolenz – The MGM Singles Collection 
CD Cat No: 7A005
EAN: 5060209950051
Easy On You
Oh Someone
Unattended In The Dungeon
A Lover's Prayer
Johnny B. Goode
It's Amazing To Me
Daybreak (Mono Version)
Love War
Buddy Holly Tribute
Ooh She's Young
Bonus Tracks:
Daybreak (Stereo Version)
Love Light
Alicia
To Be Or Not To Be
Beverly Hills
Chance Of A Lifetime
Chance of a Lifetime (Alt. Ver.)
Living On Lies
Porpoise Song / Good Morning, Good Morning
Crying In The Rain
Randy Scouse Git
Iain Lee Interviews Micky Dolenz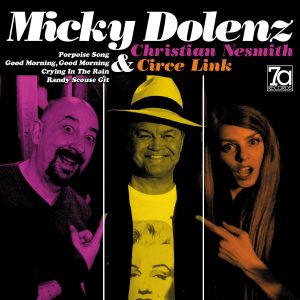 By Fred Velez
7a Records have been very busy with new releases by Micky Dolenz following last years critically acclaimed issue of Dolenz's MGM Singles Collection.
The two cd set 'An Evening with Peter Noone & Micky Dolenz' was culled from conversational sessions recorded in early 2016 at The Space at Westbury and the Memorial Auditorium in Montclair, NJ, where Noone and Dolenz sat before an audience and recounted fun and hilarious stories about their careers. Lots of anecdotes and inside show biz tales were told with the audience enjoying every hysterical moment. The conversations were well recorded so if one closes their eyes they could imagine themselves sitting in the audience with Noone and Dolenz just inches away. For fans who attended these conversation shows this collection makes a great souvenir and for those who weren't there this is the next best thing to being there.
For record store day in England, 7a Records issued a limited edition 45 vinyl single of two previously unreleased Dolenz songs. Pressed on translucent vinyl 'Chance Of A Lifetime' and 'Living On Lies' were both recorded in the late 1990's/early 2000's when Micky was trying to launch a solo singing career. The songs written by Tom Deluca, Mike Slamer and Dolenz capture the Monkees jangling guitar sound with a harder, rocking edge to the music. Micky is in great voice on these songs, both which could have easily fit on the Monkees 'Good Times' album.
Most recently 7a Records slipped out a limited to 500 copies EP (extended play) purple vinyl 45 teaming Dolenz with Christian Nesmith (son of Nez) and Circe Link. Side one features a melody of 'Porpoise Song' seamlessly segueing into the Beatles 'Good Morning, Good Morning' with Micky singing lead and Circe complimenting Dolenz with her background vocals and Christian providing additional vocal harmonies and guitar backing on the track. Side two is highlighted by a duet between Micky and Circe on the Everly Brothers classic 'Crying In The Rain', with their voices blending beautifully with lovely guitar work by Christian. The record ends with a remake of 'Randy Scouse Git', done at a slower pace with sparser arrangements and with great vocal harmonies by Circe, this version of the song has a sense of fun to it, especially at the songs conclusion with Micky and Circe breaking out in laughter and giggles.
These new releases from 7a Records all have the stamp of quality that executive producers Iain Lee and Glenn Gretlund have made their trademark since launching the label. All the releases are worth picking up, and I highly recommend folks pick up the limited edition records while they're still obtainable. Kudos to 7a Records for these great releases. I'm looking forward to the next batch!
https://www.amazon.com/gp/aw/d/B01B51HK5A/ref=mp_s_a_1_1?qid=1466183565&sr=8-1&pi=SX200_QL40&keywords=micky+dolenz+peter+noone&dpPl=1&dpID=51RvGMDgRjL&ref=plSrch
https://www.amazon.com/gp/aw/d/B01EKMOT78/ref=mp_s_a_1_1?qid=1466183389&sr=1-1&pi=SY200_QL40&keywords=Micky+Dolenz&dpPl=1&dpID=518noRoiwIL&ref=plSrch
https://www.amazon.com/gp/aw/d/B01GI8BETS?dpID=51BL5ef5ApL&dpPl=1&keywords=dolenz%20nesmith&pi=SY200_QL40&qid=1465216995&ref=plSrch&sr=8-2
Fred Velez, 2016.

After the departure of Peter Tork, The Monkees conducted a tour across North America throughout 1969. They were backed by the seven-piece R & B band Sam & The Goodtimers. One concert from this tour (thought to be the May 10, 1969 performance in Wichita, Kansas at the Century II Convention Center) exists as bootleg, and "I'm a Believer" can be heard here. It's an absolutely horrible recording that I'm only posting for the historical curiosity of it. For years there have been rumors that the band recorded a show on this tour, but no tapes have ever turned up. Please visit my website at www.monkeesconcerts.com.
This audio comes from the only known bootleg recording of The Monkees' 1969 tour, thought to be the May 10, Read more
The Monkees, backed by Sam and The Goodtimers, perform their single "Someday Man" on The Joey Bishop Show in April Read more
Micky Dolenz rehearses "Zor and Zam" (playing a snare drum) in Cleveland, Ohio in August 1987. The Monkees were visiting Read more
During a publicity photo shoot for the band's 1987 album Pool It!, someone at Cherokee Recording Studios in Los Angeles Read more
The Monkees open up their concert in Philadelphia, Pennsylvania at Valley Forge Music Fair on July 29, 1989. Songs included Read more
The Monkees perform in Philadelphia, Pennsylvania at Valley Forge Music Fair on July 29, 1989. Songs included are As We Read more
The Monkees win the award for Favorite Music Group on the Nickelodeon show Rated K: For Kids, By Kids in Read more
The Monkees perform "Don't Bring Me Down" (from their 1987 album Pool It!) live in Jackson, New Jersey on September Read more
Here is an another piece of this wonderful concert. The Monkees live concert [21-04-1989] in the Netherlands. Featuring Davy Jones, Peter Tork & Micky Dolenz
(1)The Monkees (2)That Girl (3)Dark Shadows (4)THE Cat (5)Family Affair (6)The Road Runner Show (7)The Newlywed Game
As The Monkees fought for creative control of their music, tensions began to mount and tempers raged out of control leading to a few "punch-ups".