Flower Power Cruise a DREAM for Micky Dolenz Fans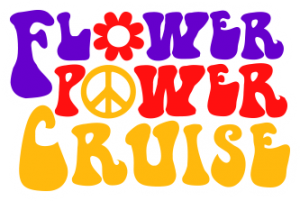 Announcing:
The Flower Power Cruise!
Come Join Us as We Take The Love Generation to the High Seas and re-live the '60s
Sailing February 29, 2016 – March 5, 2016!
Live performances by Rock 'n' Roll Hall of Fame & Grammy award winning artists, including:
BLOOD, SWEAT & TEARS
FELIX CAVALIERE'S RASCALS
MICKY DOLENZ – THE MONKEES LEAD SINGER (also serving as our cruise host)

THE GRASS ROOTS

THE GUESS WHO
HERMANS HERMITS featuring PETER NOONE
JEFFERSON STARSHIP
MARK LINDSAY former Lead Singer of Paul Revere & The Raiders
THE TURTLES featuring FLO & EDDIE
And more to come!!
Share the Trip of a Lifetime
Celebrate memories of the '60s – long hair, bell bottoms, tie dye T-shirts, peace signs and most of all, the fun music. It was a time when Innocence gave way to a new consciousness about ourselves and the world we lived in, and there was a fun new sound for the good times
Live nightly performances and artist meet & greets
Round-the-clock interactive programs with the stars including Cooking Demonstrations, Hosted Game Shows, Panel Discussions, Wine Tasting, Trivia Games, Make Love Not War Vow Renewals, wonderful reminiscing and more
Special themed events including a Black Light Ball, Psychedelic '60s Dance Party, Bell Bottom Blast, and more
Luxurious accommodations in the sun-splashed Caribbean for 5 glorious nights
And MORE!
Monkees Convention guests WILL have special VIP events with Micky Dolenz that only we are invited to when you give the Monkees Convention code which is simply…MONKEES CONVENTION. If you do not give that code, you will not get special invites.
JOIN US!
The Flower Power Cruise is the opportunity to re-live a special time when the music and the artists themselves empowered us and made us feel like we could really make a difference – it was music that wrapped itself around our hearts and never let go.
Sailing the Celebrity Constellation leaving from Ft. Lauderdale Florida and traveling to Cozumel Mexico and Key West.  The travel agents will be able to set you up with all travel plans.
There ARE monthly payment plans so you can afford to do this.
Cabin pricing starts at $1,299 per person
Call us starting MONDAY FEB 23,
2015 for more info:

844-700-3569
If you are coming as a single guest, the cruise will hook you up with someone to share a room with if you like.
Some other details…
Our itinerary:
Mon 2/29/2016 FLL
Tues, 3/1/16 SEA
Wed, 3/2/16 CZL
Thur, 3/3/16 SEA
Fri, 3/4/16 Key West
Sat, 3/5/16 FLL
This is not for everyone but for those who are interested, this could be a once in a lifetime trip for you.  Please email me with all questions and starting next Monday I will help you set up what you need to do.
I hope you are as excited as I am.
Micky and Peter Noone hanging out at the pool……………………….OMG.
NOTE: This cruise date, location, prices, non have been chosen by us.  Please understand.