Eric Lefcowitz – Monkees Historian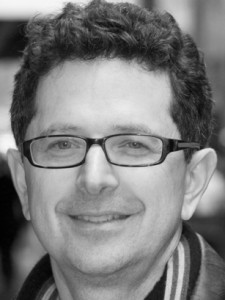 Eric Lefcowitz began writing in the early 1980s, releasing his first book "The Monkees Tale" in 1985. Thanks to exposure on MTV, the book became a bestseller and Lefcowitz has subsequently become known as a historian on the influential 60s band.
Since then, Lefcowitz has published in a variety of settings including an anniversary article on the movie "Dr. Strangelove" for the New York Times, several books including "Tomorrow Never Knows: The Beatles' Last Concert" with famed music photographer Jim Marshall and a series of articles for the website
Retrofuture.com. Lefcowitz now runs a specialty food business called Retrofuture Products which promotes emerging independent food producers, including his own line of space-related novelties.
In his spare time, he plays in the band The Mulligan Gang, is raising three children, and still has time to walk his dog Maxi. In 2011, Lefcowitz released the biography "Monkee Business: The Revolutionary Made-For-TV Band."
We at Monkees.Net are thrilled to have Eric writing occasional articles for us here and answering fans questions. Welcome Eric!