The Monkees' Micky Dolenz shares thoughts on career, Davy Jones' death, tour with fellow hitmakers
By JULIA ANN WEEKES
NH Weekend Editor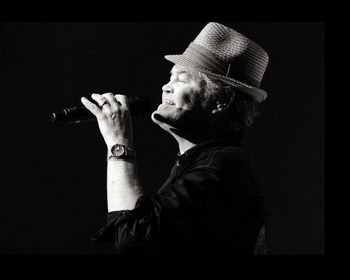 Hey, Hey, it's Micky Dolenz. The lead singer of early chart-topping pop group and TV sensation The Monkees recently chatted with NH Weekend about the sudden death this year of longtime band mate Davy Jones, sharing stages this summer with fellow '60s-era hitmakers on the Happy Together Tour, and a diverse multi-decade career that has included solo albums, voice-overs, radio work, even getting eaten by a giant snake in a cameo in a recent campy Syfy Channel movie.
Dolenz, who with Michael Nesmith, Peter Tork and Jones made hits of tunes including "Last Train to Clarksville" and "I'm a Believer," will make a stop at the Hampton Beach Casino Ballroom on Sunday, June 24, for an 8 p.m.
show with The Turtles Featuring Flo and Eddie ("Happy Together," "Elenore"), The Buckinghams ("Kind of a Drag," "Mercy, Mercy, Mercy"), The Grass Roots ("Midnight Confessions," "Let's Live for Today"), and Gary Puckett and the Union Gap ("Woman, Woman," "Young Girl").
NH Weekend: Last time I spoke to you, you were headed to New Hampshire on the 2001 Monkees tour with Davy Jones and Peter Tork. Have you been surprised at the resurgence and sense of nostalgia for the group and its classic pop tunes in the last decade or so?
Dolenz: My answer is very simple. You know, for me the bottom line starts with the material.
In the case of the Monkees, or any other act or band, it's the material, mostly the way it is written, and of course, the way (the songs) are performed and the way they are produced. It's the writing, the lyrics of the song, and how they resonate to the listener. It's a simple as that, back to the beginning of time.
I was blessed to have songwriters writing for me, and they were some of the greatest in the world — Neil Diamond, Carole King, Harry Nilsson, Carole Bayer Sager, Neil Sedaka — the list goes on and on … So you start with incredible material and then make the best with it. I like to think my vocals have something to do with it … (as do instrumentals and many aspects of production, but (well-written lyrics are) why songs stand up over the years.
(Monkees songs) are not topical or satirical. These are pop songs any generation can relate to — love songs. So there's that, and then (there is) the extent and ability for anyone to hear music from any era because of the internet and distribution (options).
It enables new generations to explore music from the past, and then it very often becomes their music. They take on the philosophy and the attitudes.
When I was a kid it wasn't that easy. Parents told you about someone, you had to go to the record store, and you'd go through stacks of albums and hope you would find (one you liked). You wouldn't hear it on a radio (play list).
NH Weekend: Your NBC television show premiered in 1966, and was so embraced that it led to a self-titled album that would top charts in the United States for 13 weeks and sell more than three million copies in three months.
Dolenz: That television show, it stands up, too. Again, it wasn't topical or satirical. The humor was accessible to all different kinds of people and ages. I have people tell me that they loved the show, their kids loved the show and their kids' kids loved their show.
NH Weekend: And it has a wholesome quality that speaks to a more family-oriented age on television.
Dolenz: Well, there's so much on TV now. It's so difficult to find really good quality stuff.
It's out there but it's hard to find because there is so much. In the days of the Monkees there were only three national TV channels and hundreds of producers and writers and actors trying to get shows on the air. There was small demand, so the cream of the crop tended to rise to the top. Shows that didn't quite made the grade didn't go on air.
Whereas there is so much demand today, every channel needs a show and programming and there are not that many classic writers out there. That's where a lot of reality TV came from. They needed to fill the hours with something.
NH Weekend: What Tunes will you be performing for this show/tour?
Dolenz: Big Monkees hits: "Last Train to Clarksville," "Stepping Stone," "I'm a Believer," "Pleasant Valley Sunday" — all the big Monkees hits. If you're a Monkees fan, you will not be disappointed.
NH Weekend: Of course, on so many minds of fans this year is the passing of Davy Jones, who died of a heart attack this past February. What will you remember most about him and your experiences with him?
Dolenz: I'm now remembering him as just a really funny, great guy. We used to have a lot of fun hanging out. Of course, he was an incredible showman and quite instrumental in … the kind of show that we did as the Monkees. We had the songs but he was also good at staging and deciding set order, and, of course, he sang a couple of the big hits.
Mostly I remember him as a great guy. We hung out together for basically our entire lives — basically 45 years. To me it's like losing a brother, I had four sisters but it was a similar kind of thing.
NH Weekend: Okay, now for a quirky question. I was flipping through the TV channels last year and came across "Mega Python vs. Gatoroid" on the Syfy Channel. How did you come to do this movie?
Dolenz: I did it as a favor to Debbie Gibson. She opened for the Monkees as a teenager, and we would bump into each other over the years. I knew Tiffany, too, but basically I did (the movie) for fun and to see Debbie. But I didn't watch it, I didn't want to see myself get gobbled up by a giant anaconda.
NH Weekend: How long will the Happy Together Tour run?
Dolenz: It will go on and off for about three months. I've done the Happy Together tour just once before a couple years ago. Last year I couldn't because I was on a Monkees tour then.
NH Weekend: Yes, weren't the Monkees actually scheduled to play the Casino Ballroom last year, but the show was called off?
Dolenz: Yes, the second leg was canceled. To be honest, it was boring business stuff — misunderstandings amongst people that were organizing the business end of the tour and the agents and the promoters — and it turned out we weren't available.
NH Weekend: Still, it seems like you keep coming back to the Granite State.
Dolenz: Yes, it's a great place, a great part of the world. I love the trees and mountains and valleys …
NH Weekend: Hey, that sounds like a Monkees tune.
Dolenz: Yes, "Pleasant Valley Sunday" right?
Tickets to the Happy Together Tour stop at the Hampton Beach Casino Ballroom Sunday range from $30 to $60. For details, call the box office at 929-4100 or log onto casinoballroom.com.
via Open up New Hampshire – Entertainment and travel in the Granite State.