NEW Holiday Hat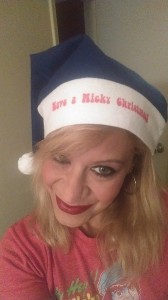 have a limited edition santa hat that says Have a Micky Christmas available with two pins on it. They are now available on the website www.monkeesconvention2014.com at the webstore.
There are only about 50 left so order soon!! They are so cute and make a great gift for any guy or girl monkees fan in your life. We are all planning on wearing them at the Christmas show.
There are still 6 seats left for the bus trip to see Micky's Christmas show in Bethlehem on Dec 12 so check that out as well.
Spend Thanksgiving weekend hanging out together and bring in Christmas together.
I am looking forward to seeing each and every one of you.
If you plan on going to the All things that Rock show, make sure you go to the facebook page and let us all know you will be there. https://www.facebook.com/events/811911025528609/