MUSIC PREVIEW: Peter Tork & Shoe Sude Blues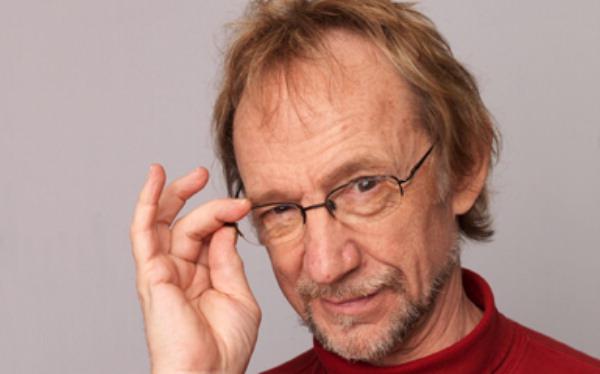 It was back in 1964 that Peter Tork, Micky Dolenz, Davy Jones and Michael Nesmith made television history with a musical comedy show about four pop-rock musicians who found themselves in some whacky situations.
"Of course, it was something special," Mr. Tork says. "We were four guys playing music and having fun, and at the time, it was an avenue where I could play music."
To millions of Americans, the theme song from The Monkees is as recognizable as the television theme of Friends or Gilligan's Island. Surprisingly, the show only lasted two seasons, but as a band, the Monkees recorded six hit albums and toured the world over.
Songs such as "I'm a Believer," "Pleasant Valley Sunday" and "Last Train to Clarksville" became huge hits and catapulted the band to the top of the Billboard charts.
Mr. Tork became a bit disillusioned with the Monkees success and decided to go off on his own.
"I'm not sure I would do it again," Mr. Tork says. "That said, I don't know if the direction I was going in would have led me to where I wanted to be musically. I have a lot of great memories from that time."
Upon leaving the Monkees in 1969, Mr. Tork concentrated his musical efforts more on blues and found up and down success in several bands he fronted.
"I pretty much do what I am moved to do," Mr. Tork says. "I don't seem to have much say over what I do, but I know that the more blues I can get out there, the better."
A reunion with Mr. Dolenz and Mr. Jones occurred in 1986 as a new audience was introduced to the antics of the Monkees thanks to Nick at Night.
"I have no way of comparing my life other than see what other entertainers have gone through but I see that their lives are more appreciative narrower," Mr. Tork says about his sustaining popularity. "It's wonderful for me. I have a big array of people come to see me play, of all walks of life and of all ages."
The trio would perform on and off together for the next 25 years, and Mr. Nesmith even came aboard for a series of 45th anniversary concerts in England and the United States last year, though the tour was abruptly canceled for undisclosed reasons.
These days, Mr. Tork performs with his band, Shoe Suede Blues, and will be heading to the Record Collector in Bordentown on Nov. 26 to play some original blues music and covers of classic blues hits.
"I'm sure it's going to be a pleasure, but we won't know until it's over," Mr. Tork says. "We always have a good time there with a nice crowd."
Monkees fans won't be disappointed as Mr. Tork's band also plays some Monkees tunes, adding a blues twist to them.
"I'll do a few, just because I went to a Paul McCartney concert once and he didn't do any Beatles songs and nothing happened for me," Mr. Tork says. "McCartney is great but there's this other thing that happens when he does Beatles songs. He wised up to it shortly thereafter. It makes a huge difference."
Mr. Tork also does some solo work, but prefers the band because it's much more high precision as a solo artist and he can relax more under the comfort of a full-backing band.
"In my world, the blues is where the connection lives," he says. "I know friends that are fanatic about '60s pop music and I don't get it. During the '60s, pop music was a lot of fun and I enjoyed it greatly, but as I got older, the bluesier the better."
A big change in Mr. Tork's life came in 2009, when he was diagnosed with Adenoid cystic carcinoma on the lower part of his tongue and was treated at Memorial Sloan-Kettering Cancer Center.
"I'm feeling much better and am fine now," Mr. Tork says. "The most interesting aspect of recovering from this nasty cancer I had was waiting for my speech patterns to return to something normal. They will never be the same but when I listen to my speaking voice recorded, it sounds higher. I went from a lyric baritone to a tenor."
Mr. Tork insists that it hasn't affected his singing voice at all aside from hitting the vocal range between full voice and falsetto.
"I used to do that better," he says. "It's been a little bit slow coming along, but I will get it."
Looking ahead, Mr. Tork doesn't envision a time when he won't be performing and believes he would sing even if no one was there to listen.
"This is what I do and I have always done it. I'm always shocked when someone who I think is good stops doing it," Mr. Tork says. "Pete Seeger is still doing it and he's 90.
"I know people in the entertainment trade think of themselves as being lucky to do what they want to do, and I feel the same way."
Peter Tork & Shoe Suede Blues will play the Record Collector, 358 Farnsworth Ave., Bordentown, N.J. on Saturday, Nov. 26 at 7:30 p.m. Tickets are $25. The-record-collector.com or (609) 324-0880.
via Centraljersey.com | Central Jersey Entertainment :: Entertainment News, Movies, Theatre, Restaurants Reviews, Dining, Time OFF ,New Jersey TimeOFF.