Monkee Historian Defends Nesmith's Decision to Tour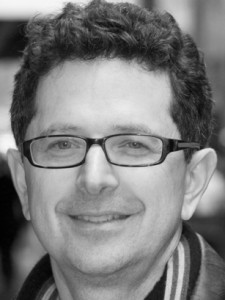 Monkee Historian Defends Nesmith's Decision to Tour
by Eric Lefcowitz
There's been a lively discussion on message boards and forums about Michael Nesmith's surprise announcement that he will be touring with Micky Dolenz and Peter Tork after Davy Jones' death on February 29, 2012. There have been arguments for and against his participation. Many of those against (or, perhaps, more precisely, suspicious of his intentions) have wondered aloud why the usually-reluctant Nesmith has chosen to join his former bandmates after previously turning down numerous opportunities, most recently the threesome's successful tour in 2011.
Like many of you, I have studied Papa Nez's career over the years and I, too, was slightly baffled by his announcement but I would not say I was surprised. Baffled because in my last communication with him—an interview conducted for my book "Monkee Business: The Revolutionary Made-For-TV Band"–he described his participation in the 1997 UK tour as a "final chapter." But was I surprised? Not really. This is the guy who put his fist through a wall in an argument with Don Kirshner over creative control back in 1967 and then wrote a heartfelt eulogy when Kirshner died in 2011.
Anyone Nesmith follower knows he marches to a "different drum." There is a veritable trunk full of bizarre quotes from Nesmith over the years, bizarre song titles, album concepts, business schemes. Some have proven visionary. Occasionally, looking back, some have been just loopy. In terms of batting averages, he's been far more visionary than loopy.
Nesmith will be turning 70 in December and his decision to grab a little glory and hitch his wagon to the Monkees' star one more time is certainly not bizarre. In fact it makes perfect sense, especially considering his widely-reported health problems. There's nothing like a whiff of mortality to make someone realize how precious a commodity time is. As Nesmith put it himself, to Rolling Stone, he realizes it's "the beginning of the end" and there won't be too many more opportunities to present his music to a paying audience.
It's valid to argue the hard work of Dolenz, Tork and especially Jones ensures there will be an audience willing to pay top dollar to see him perform but you can't blame a musician for wanting to make contact with an audience that is enthusiastic to see him do so live in person. Let's also remember the other three Monkees happily used many of Nesmith's songs in performance for years —"Listen to the Band," "Circle Sky," "Mary, Mary" to name but a few.
The real question then is why did Nesmith take so long and, more importantly, did he have a feud with Jones that prevented him from touring previously? We may never know the answer to the latter question. All evidence points to the fact that the two had a bad falling out over the 1997 UK tour. Much of that might be chalked up to artistic differences. Davy Jones was a show business professional who delivered entertainment like Dominos delivers pizza—always pipping hot and on-time. Nesmith has been more like a truffle, something that turned up rarely, often when you least expected it.
Pizza and truffles are two very different foods. And Jones and Nesmith were two very different people with two very different skill sets and artistic visions. Looking back it's impossible to believe they would
have formed a band in real life; in fact, both seem to have been born to be solo performers. It's only by a cosmic coincidence that they ended up playing bandmates in a made-for-TV band.
Then there are the personal differences. There's no doubt that Nesmith often acted like the leader of the Monkees off-stage even though Jones was, by far, the most popular. And Nesmith also decided when he wanted to break off with the Monkees, something Jones never did.
On more than one occasion Jones let his personal feelings about Nesmith slip out in public, accusing him of being aloof and selfish. Nesmith, to his credit, never attacked back. After Jones suddenly passed away Nesmith wrote a fond reminiscence that helped many grieving Monkees fans deal with the devastating news. But you have to figure that Jones' insults were hurtful and may have contributed, partially, to the fact the two never reunited.
A source with close ties to the group recently informed me that Jones had vetoed an appearance by Nesmith at the group's show in Los Angeles in 2011, although I have not been able to independently verify that fact. I also understand that Dolenz, Nesmith and Tork had agreed to perform a one-off show of "Headquarters" material before Jones died and that Jones had not been invited to appear at this event.
There were a lot of tumultuous behind-the-scenes struggles behind the group's 2011 tour . It ended
abruptly and, from all accounts, unhappily. I hope to investigate the circumstances behind these rifts—which seem to revolve around money—and perhaps release a revised edition of "Monkee Business" after the latest tour has finished.
But, in the meantime, let's celebrate what we have: three living Monkees who are eager to get back on the road and reaffirm their legacy. This is a gift for any true Monkees fan, an opportunity, perhaps for the last time, to witness an American entertainment institution doing what it does best: entertaining us. Should we really ask for more than that?