Huge Monkees Convention in 1 Month Celebrates Davy Jones – Covered Live Online!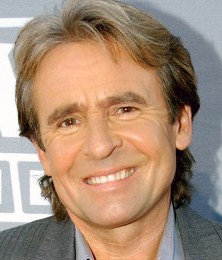 Monkees.Net Alert Newsletter
HUGE MONKEES CONVENTION IN 1 MONTH CELEBRATES THE LIFE OF DAVY JONES
Commemorate the one-year anniversary of Davy Jones' passing with a celebration of the former teen idol's life, and his band, at the The David T. Jones Memorial Monkees Convention, March 1-3, 2013 at The Sheraton Hotel and Conference Center, 2 Meadowlands Plaza, East Rutherford, New Jersey. Tickets on sale at: http://monkeeconvention.com/tickets.html.
There will be live concert performances, special guest interviews, autograph and photo opportunities, question and answer sessions; a mammoth Monkees music & memorabilia marketplace and rock & roll flea market, art exhibits, film and video showings, the "David T. Jones Message of Hope" book project, auctions and so much more.
Headlining the memorial convention are Micky Dolenz and Peter Tork.
Other Special Guests of Honor include:
All of Davy's daughters Talia, Sarah, Jessica and Annabel
Davy's friend David Cassidy
Most of the Brady Bunch cast (on which Davy Jones appeared): Barry Williams, Christopher Knight, Mike Lookinland, Susan Olsen and Geri Reischl
Actress/singer Deana Martin (Dean Martin's daughter) who appeared in a Monkees episode and dated Davy
TV personality Butch Patrick ("Eddie Munster") who appeared in one of the Monkees' TV episodes
The Archies' lead singer Ron Dante, who was one of Davy Jones' record producers
Singer Gary DeCarlo who was the lead singer in the band Steam ("Na Na Hey Hey Kiss Him Goodbye") and appeared with Davy Jones on Davy's last PBS TV concert appearance
Actresses Donna Loren and Arlene Martel, who both appeared in Monkees episodes
Actor/radio personality Jerry Blavet ("The Geater with The Heater"), who appeared in a Monkee episode
Monkees historians Gary Strobl, Brad Waddell and Fred Velez
Monkee's friend and famed rock photographer Henry Diltz
Authors Eric Lefcowitz , Rob Sheffield and Seth Swirsky
Hullabaloo dancer Lada Edmund, who was friends with Davy even though The Monkees TV show replaced "Hullabaloo" on the network's schedule
And world famous rock & roll artist Shannon, known for her "7 Faces of Beatles" collection will be introducing her "7 Faces of Davy" collection specifically for this event.
Other guests are being added.
Performing live over the three-day extravaganza will be members of Davy Jones' touring band along with popular Monkees tribute bands including "The Characters," who played many of the Monkees Conventions through the years and also backed up Micky, Davy and Peter on numerous occasions; "The Blue Meanies," who performed at a Davy Jones tribute at NY's BB Kings club; bubblegum legends "The 1910 Fruitgum Company," Freddy Monday, with his song "I Wanna Be Your Davy Jones," "Loose Salute" who specialize in Mike Nesmith songs, and Pat Horgan & Thunder Road, with their Garage Band Monkees show, featuring Mitch Scheector's The Rip Chords, Ian Lloyd, John Ford and other very special guests.
Members of The Monkees' and Davy's touring band on hand include Dave Alexander, Aviva Maloney, Felipe Torres and Rich Dart. There will also be a very special choral tribute to Davy Jones' Broadway career.
The MonkeeMobile will be on display, and a collection of sixties and "hippie" clothing & accessories will also be available. A limited number of vendor/dealer/exhibitor spaces are still available.
The David T. Jones Memorial Monkees Convention is being presented with the blessings of Davy's family, and funds will be raised to support the former Monkees' favorite charity, The Davy Jones Equine Memorial Fund. Jones was an avid horseman and this charity ensures the continuing care of the horses he so loved.
Join fellow fans and music lovers from all over the country and overseas as they take the Last Train To Clarksville (actually the Meadowlands) to be a Believer! The weekend guarantees fun-filled activities and attractions with Music, Memories, Monkees and much more.
The David T. Jones Memorial Monkees Convention is produced by Phyllis Paganucci of Then & Now Events in association with Charles F. Rosenay's Liverpool Productions and Jodi Blau Ritzen/Real 2 Reel. Davy, Micky and Peter were all the special guests at the very last national Monkees Convention produced on the East Coast in 1987, and this production team has reunited after twenty-five years to bring fans the ultimate celebration possible in memory of Davy Jones.
For more info, email djmemorialconvention@gmail.com, visit www.monkeeconvention.com or call toll-free (866) M-O-N-K-E-E-S.
+++
Additional big announcement from Monkees.Net!
This convention will be the first ever Monkees Convention to be streamed live to the internet on on Monkees.Net!
That's right – even if you can't make it to the show, you will still be able to attend and participate from your own home computer.
We will have a live video camera at our booth in the dealers room, and everyone who comes to our booth will be Live on Monkees.Net and can wave and say hi to the online fans who will be able to chat back to the dealers room.
We hope many of the celebrity guests will stop by our booth to greet the fans.
The live feed will cover all hours the dealers room is open and will be recorded for later viewing.
In addition we will be taking short video clips of some of the events at the show and uploading them for viewing online shortly after they happen so everyone can get a feel of the show and participate, even if they can't make it in person!
So get your tickets now and meet us in person – but if that is not possible, login with the rest of the worldwide fans at Monkees.Net and join in the fun via the web!
+++
From: Mark Carter
Just in case some of your readers might be interested (and like me, didn't notice earlier), Circus Boy is back on Antenna TV. It was dropped several months ago, but now it's back. (On Saturdays at this time.)
+++
To see all of the latest Monkees news articles posted, please subscribe to the Monkees.Net news feed.
To see the complete list of new items posted to Monkees.Net, subscribe to the Monkees.Net Full Data Feed (one email daily).
Subscribe: http://www.monkees.net/login