Fan Buys Davy Jones Church
by Fred Velez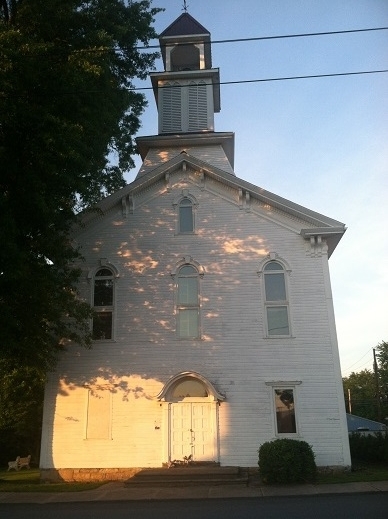 Photo by Fred Velez

Long time Monkees fan Cathy Whitehead has purchased the Beavertown, PA church that was owned by the late Davy Jones who had envisioned turning it into a entertainment center and museum. Whitehead, who had lost her Monkees collection in a recent house fire, was able to purchase the church which she'll convert to partial living quarters for herself and a memorial to Davy Jones, helping to fulfill his dream.

Cathy Whitehead at Davy Jones church. Photo by Cathy Whitehead
More details can be read at this link to the Daily Item.
http://www.dailyitem.com/news/a-place-to-praise-davy-jones/article_8f421ffc-e569-11e4-ac63-f75960b6669d.html