Christmas TV Companion: Mickey Dolenz
Circus Boy is a half-hour, black-and-white adventure series from the mid-1950s about a traveling circus at the turn-of-the-century. The show centers around Corky, the young orphan boy who takes care of the little elephant Bimbo. The role of Corky is credited to actor Mickey Braddock but it's easy to recognize the boy to be a young, blonde Mickey Dolenz. The 1956 Christmas episode of Circus Boy is entitled 'The Good Samaritans.' The circus has been invited to perform in the small town of Hayfield at Christmas but finds its residents are prejudiced against circus people.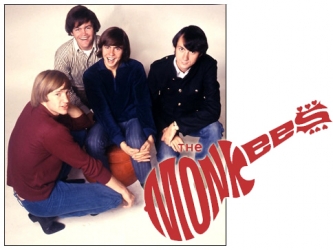 The Monkees is the iconic 1960s absurd comedy about the four members of the band the Monkees.  It stars Mike Nesmith, Peter Tork, Davey Jones and Mickey Dolenz.  The 1967 Christmas episode finds the four men babysitting a wealthy little boy in order to earn money for Christmas presents.  Look closely and you may recognize the rich kid, Melvin, as actor Butch Patrick–also known for his role as Eddie Munster on The Munsters.  Mickey Dolenz has a special moment in this Christmas episode as he sings the lead in the performance of 'Riu Chiu.'  This Spanish song is a beautiful carol from the 16th century Renaissance period.  You didn't know the Monkees had it in them, did ya?
Both of these vintage Christmas episodes air on Antenna TV Sunday July 3rd.  The Circus Boy episode is at 9:30 am (EST) and the Monkees Christmas episode airs at 3:30 pm (EST).  If you'd like more updates on daily Christmas episode and movie broadcasts, you can follow my Facebook group 'Christmas TV History blog or follow me on Twitter: TistheSeasonTV.  Both of those links are on along the right hand side of this blog.
Mickey and Butch Patrick in The Christmas Show
The Christmas episode of Circus Boy is also available for viewing on Youtube–just follow the link for my Youtube channel, TistheSeasonTV, on the right hand side of this blog.  The Monkees is also available for viewing on Youtube as well as DVD.