Wrecking Crew (Monkees Backing Band) Film Sponsorships
The Monkees used a studio backing band for much of their recorded work. This film is about that hard working un-sung backing band and has interviews with Micy Dolenz.
See the kickstarter campaign here:  Help The Movie
Hi, my name is Denny Tedesco and I'm here on Kickstarter because I need your help to get my film "The Wrecking Crew" released for distribution.   I started the film in 1996 when I looked like this: (17 years younger and 30 lbs lighter. That's me on the left!)
What is "The Wrecking Crew?"
This is a documentary film about an elite group of studio session musicians in Los Angeles in the 1960's who played on hits for the Beach Boys, Frank Sinatra, Nancy Sinatra, Sonny and Cher, Jan & Dean, The Monkees, Gary Lewis and the Playboys, Mamas and Papas, 5th Dimension, Tijuana Brass, Ricky Nelson, Elvis Presley, Johnny Rivers and Phil Spector's Wall of Sound and that's just a few! The amount of work in which they were involved was tremendous.  These musicians have since become known as "The Wrecking Crew".
From "Be My Baby" to "California Girls;" "Strangers in the Night" and "Mrs. Robinson;" "You've Lost that Lovin' Feelin'" and "Up, Up and Away;""Viva Las Vegas" to "Mr. Tambourine Man," the group dubbed "The Wrecking Crew" played on all of them.
For six years in a row, the Grammy Award for "Record of the Year" was recorded by Wrecking Crew members.  Just look at this list!
In 1996 my father, the guitarist Tommy Tedesco, was diagnosed with terminal cancer.  I knew we didn't have much time with him so I started filming his story and that of the other session musicians of the 1960's & 70's.
Unfortunately, my Dad passed away in 1997 without seeing a frame of the film, but I continued to film his friends and the artists of the day. The film includes wonderful interviews with Brian Wilson, Cher, Nancy Sinatra, Herb Alpert, Glen Campbell, Roger McGuinn, Gary Lewis, Dick Clark, Al Jardine, Peter Tork, Micky Dolenz, and Leon Russell and others.
Why do I need Kickstarter?
The story of these musicians cannot be told without the music. There's a lot of it and music costs money.
I was told from the beginning, "You won't get the labels and publishers to agree on favorable licensing fees."  Well, you know what? I proved everybody wrong.  I didn't give up. The record companies and publishers have been incredibly supportive and have agreed to extremely favorable terms. However, there are over 120 music cues in the film and that adds up to  a  huge amount of money, so I kept trying to raise the money to pay for the licensing while continuing to film interviews.
By 2006, I had been shooting interviews for 10 years!  My wife/producer Suzie was concerned we possibly had made the most expensive home movie ever, but I compare it to building your dream home.  You have all the lumber, the best appliances, the best fixtures and an amazing view, yet until you build it, you don't have a home.
So, we brought in the talented Editor/Producer, Claire Scanlon (who, by the way, won an Emmy this year for her outstanding work on "The Office").
Claire and I worked together to finish the film and we were finally able to enter it into the film festival circuit in 2008.  Our first screening in front of real people to whom we weren't related was at SXSW and it was an amazing experience. The film went on to play in over 50 festivals and win a dozen awards. The reviews were outstanding.
However, the film still had a huge price tag for music licensing and was not picked up for distribution due to that high cost. It was a pretty bad year for everyone being that 2008 was the beginning of the recession. So, I kept on trying to raise the money to pay the licensing myself.
In 2010, I realized the only way to get this film released was through donations. The International Documentary Association (IDA) became our fiscal sponsor. Over the last few years, we've raised nearly $300K in donations to pay off labels, publishers and some of the stock footage, but we still need to pay a fee directly to the musicians through the AFM (American Federation of Musicians). This is called a re-use fee and is one bill I can't wait to pay. I'm happy to be able to pay the musicians for the memories they gave us.  These musicians are the reason I have stayed with this project for over 17 years. I want to finally give credit where credit is due.
The money raised on Kickstarter will not only pay for the AFM costs, but also the last few song licenses, some stock footage licensing, an online edit (so I can add new footage) and the final mix.
It's been a long road with many ups and downs. I've had such a huge amount of support from the musicians, artists and fans. I want to tell their story to the world.  It's a story that needs to be told. As Nancy Sinatra says, "The musicians really are the unsung heroes of all these hit records," and it's time for the world to know who they are.
Please, help me tell their story so music fans everywhere will know the truth behind the music. This film is not just for musicians.  It's truly the soundtrack of your life. You'll never hear these songs the same way again.
I have financed the film myself over the last 17 years by refinancing my house and maxing out my credit cards.  And now, I'm tapped out. My family has supported me in this endeavor, but we've gone as far as we can, so now we're reaching out to Kickstarter for the finishing funds we need in order to get this film released to the world.
Our Goal:
The $250,000 we raise in this Kickstarter campaign will be used to pay the last licensing bills for the music and musicians. Once all the licensing is completely paid off, I will be able to sign a deal with a distribution company.  My hope is to get a small limited run in theaters, but mainly this film will be available as a VOD, digital download and DVD. If in the unlikely event a distributor doesn't pick up this film, I will literally drive around the country myself and sell it out of the trunk of my car, but I really hope that won't be necessary!
Please, check out the rewards we have to offer. Other than the film itself, there are T-shirts, bowling shirts, caps and Dickie jackets with the Wrecking Crew logo. We also have coffee mugs, bumper stickers and posters as well as signed memorabilia from Nancy Sinatra, Don Randi, Joe Osborn and Hal Blaine.
I thank you for your support.
The Rewards:
Song Dedication On DVD Chapter:  We have listed songs that the Wrecking Crew worked on over the years.  Many songs have special meaning for so many people. This is a chance to put this dedication and message on the DVD.  On the Credits of the film, they will be listed as a dedication: 'Taste of Honey'- Dedicated by……….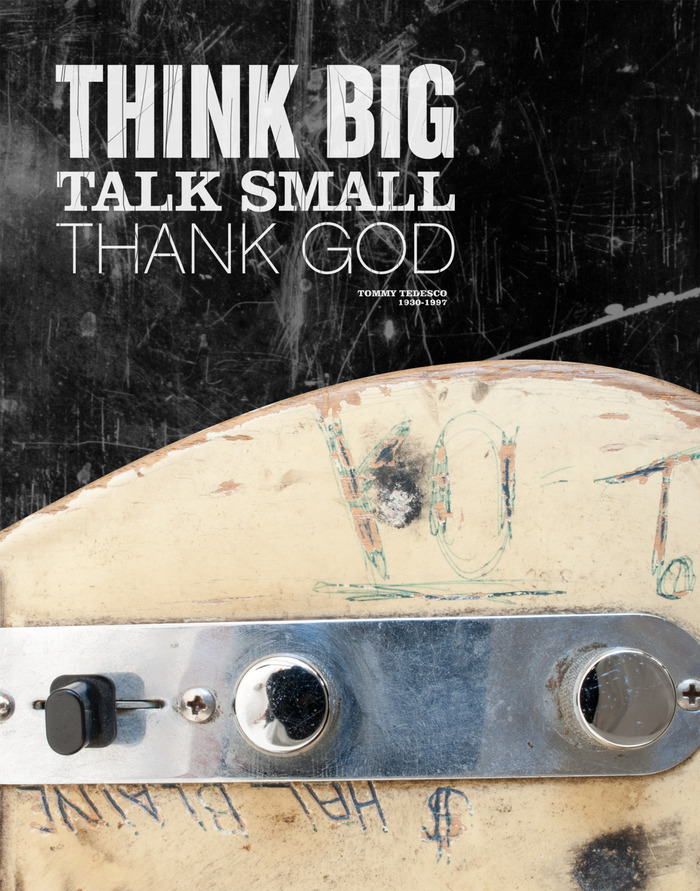 A project of this size and scale will undoubtedly be very complicated to organize and deliver. If the last 17 years we've spent creating this project have taught us anything, it's how to become organized, persevere and overcome obstacles, but the biggest lesson we've learned is not to be afraid to ask for help. So, that's just what we've done. We've partnered with Groovebox Studios in Detroit, MI to help us run this Kickstarter campaign and fulfill our rewards for the backers. After running over 100 campaigns for their artists, GBS has the experience and knowledge not only to help us hit our goal, but also to make sure all of our backers are completely delighted with their rewards and experience.
We're confident that we've amassed an amazing group of rewards. As well, we've put the right team in place to ensure that all rewards are delivered in a timely manner and that this project not only will be complete, but it's outcome also will be an insanely great experience for our backers.
Thank you all so much for your support.
See the kickstarter campaign here:  Help The Movie