Why Monkee Micky Dolenz envies Scouse soap star Sinbad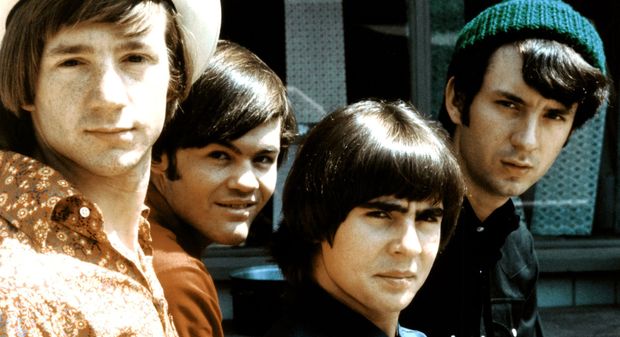 YOU'D think being a bona fide Sixties music icon would be enough lifetime achievement for anyone.
But it seems Micky Dolenz, one quarter of US pop legends The Monkees, is a little envious … of former Brookie window cleaner Sinbad!
Actor Michael Starke, who played the soap favourite, has been enjoying rave reviews for his cross-dressing turn as Edna Turnblad in the national tour of the hit musical Hairspray.
He tells Insider it's been a joy to be working with American idol Micky, the charismatic Monkees drummer, who played his on stage hubby Wilbur.
And the feeling is quite mutual. Because, while Michael is a big fan of Micky – Micky's pretty fascinated by Michael and his Scouse background too.

Michael Starke and Les Dennis in Hairspray
The former soap star, who's also now starring in the latest instalment of the Daz soap powder commercials, tells Insider: "When we were backstage, Micky Dolenz wanted to know everything about The Beatles and Liverpool.
"He lives in California but he remembers being mobbed everywhere as a Monkee and we were talking about what it must have been like for the Fab Four.
"He said to me: 'Michael, you were there … living around the corner from them'.
"Micky told me he loved the fact that The Beatles were true Liverpudlians who respected their audiences and he laughed when he recalled how he mentioned them in the song Randy Scouse Git and finally met them for real. He said they were awesome."
Although Michael's stint on the Hairspray tour is now over there will be a reunion between the two Michaels – Mr Starke and Mr Dolenz – next week.
The Monkees kick off their 45th anniversary tour at the ECHO arena on May 12 and Micky can look forward to spotting a familiar face in the audience. Says Michael, "I wouldn't miss it for the world."
by Dawn Collinson, Liverpool Echo
via Why Monkee Micky Dolenz envies Scouse soap star Sinbad – ECHO Entertainment News – Entertainment – Liverpool Echo.