The Monkees cancel remaining dates of their 45th Anniversary Tour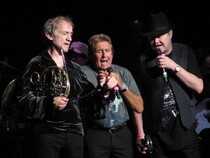 In a shocking announcement that is certain to disappoint their legions of fans, The Monkees' 45th Anniversary Tour is over as of late this evening. According to Davy Jones' official Facebook, "it has been determined that the remainder of The Monkees' 2011 tour has been cancelled. No reason has been given at this time. When more information becomes available, it will be posted."
No statement has appeared yet on Peter Tork's (bass, keyboards, guitar) or Micky Dolenz's (drums, lead vocals) official Facebook accounts, respectively. However, their official Facebook Monkee tour page was taken down last week, apparently a harbinger of things to come.
Conflicting information is available on both Ticketmaster and Pollstar, but fans should be able to receive full refunds for the cancelled shows. Getting excellent reviews when the tour opened in the UK on May 12, The Monkees have been criss-crossing America since June 3, when the U.S. leg debuted in Atlanta.
When this writer attended the band's concert in Jacksonville, Florida, on June 6, it was standing-room only. Without question, a wonderful two-plus hour show packed with rarities (the full Head soundtrack was performed for the first time) and what seemed to be three band members who enjoyed each other's company.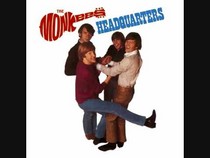 On July 22, the rockers made a national television appearance on ABC's The View, granting an interview (Tork was especially eloquent while explaining the band's disdain of authority during their TV heyday) and performing a medley of "I'm A Believer" / "Daydream Believer."
via The Monkees cancel remaining dates of their 45th Anniversary Tour – National Pop Culture | Examiner.com.