Review: The Monkees honor past and present with one-time special treat in Napa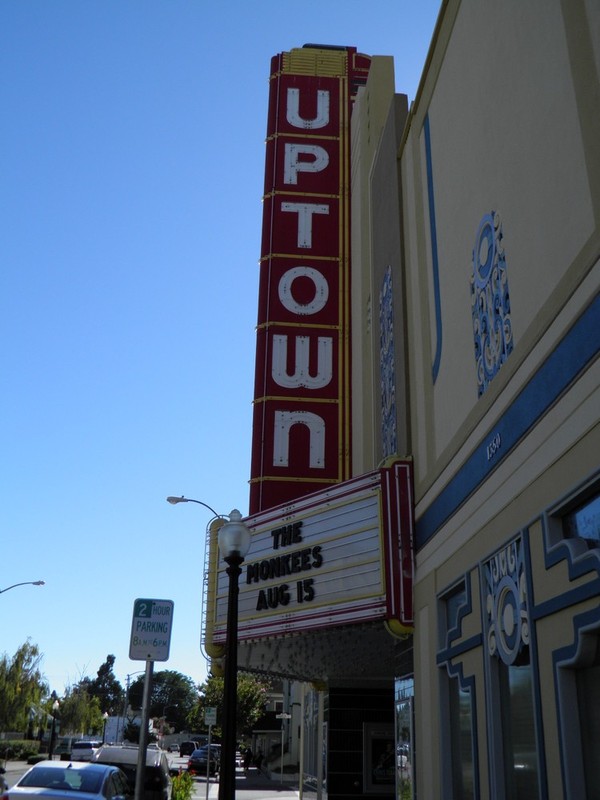 August 17, 2013
The Uptown Theatre, a beautfiful 863-seat movie hall in Napa, CA. where the "A Midsummer's Night With the Monkees" tour stopped on Aug. 15, was the smallest venue on the tour that ends this week in the Northwest.
But this show, in this town known for its wineries, could have been "A Midsummer Night's Dream" because it had something that no other show on the tour was able to boast – a trip into the Monkees archives with a half hour of rare footage before the concert that was assembled and introduced by tour producer and Monkees manager Andrew Sandoval.
The show itself, which, like past tours, celebrated the hits and deep cuts by the group, was another reason why the Monkees deserve a lot more respect than they get in some corners.
The set by Micky Dolenz, Peter Tork and Michael Nesmith included much of the same set we saw last year by the trio at Flint Center in Cupertino, CA., including "Last Train to Clarksville," "Your Auntie Grizelda," "Sweet Young Thing," "She," "Porpoise Song (Theme From 'Head')" and "Can You Dig It?" The entire two-hour (roughly) show was augmented by clips from the show in the background on a large movie screen.
There were a couple of new songs this time around. Michael Nesmith did a great job on "The Door Into Summer" and "The Kind of Girl I Could Love," Micky Dolenz added "No Time" and "Words."
via Review: The Monkees honor past and present with one-time special treat in Napa – National The Monkees | Examiner.com.