Musician swings with touring Monkees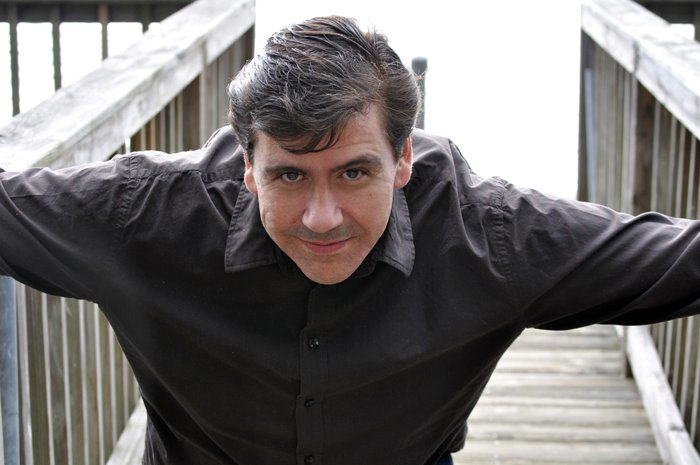 Musician swings with touring Monkees
Written by Jim & Becky Beard | | news@toledofreepress.com
Audiences will have a chance to see The Monkees perform at Lakewood Civic Auditorium outside Cleveland on Nov. 17. David Alexander, one of several accomplished musicians in the group's road band, said his Monkees odyssey began with meeting the late Davy Jones in 1993.
"Y'know, man, once you're in, you're in," said Alexander in his best Jones voice. "[The Monkees] chose to use Micky's [Dolenz] band for this tour, and that's who I've been with primarily for the past six years, though I've been with all the different inceptions of The Monkees since '95."
Alexander, who plays keyboard and acoustic guitar on the tour, said there is a surreal feeling to playing iconic songs in front of longtime fans of The Monkees.
Alexander
"Especially on a song like 'As We Go Along,' which happens to be my favorite all-time Monkees song," he said. "It's so beautiful. Carole King wrote it, and Micky sings so beautifully on it, and it's such an interesting song. So, yeah, it's surreal. Because it's like, wow, I'm part of this now."
This particular Monkees go-round is marked by the inclusion of founding member Michael Nesmith, who hasn't played with the band since a 1997 British tour that had Alexander working as his guitar tech. This time the reclusive Nesmith's son Christian is along for the ride, playing beside Alexander and the others.
"They have a great rapport," said Alexander of the father/son musicians. "Christian fits right in. He's playing embellishments which are just fantastic. He adds so much to the sound of the band. He bounces stuff off his dad, which is really cool. They're having a good time."
The veteran road musician said fans will get their money's worth from the entire band's attention to detail — and to history.
"We really pulled stuff back to the way it sounds on the records," he said. "I've known a lot of past tours to add horns and stuff, almost a Las Vegas-type sound. Now it's like you're listening to the records, which is really cool."
via Musician swings with touring Monkees | Toledo Newspaper.