Monkees.net Interview: Micky Dolenz and Mark Lindsay Team Up For "50 Summers of Love" Tour
Monkees.net Interview: Micky Dolenz and Mark Lindsay Team Up For "50 Summers of Love" Tour
(photos courtesy dis COMPANY)
By M.A. Cassata
Whether you were part of the original 1967 "Summer of Love" time or not, the "50 Summers of Love" tour featuring Micky Dolenz and Mark Lindsay of Paul Revere & the Raiders and The Fab Four: The Ultimate Tribute have delightfully created the music, mood and sound of the love beads and tie-dye era. The tour with all its Rat Pack appeal opened on July 14th in San Diego, CA and will end November 3rd in Kansas City, MO. (See dates below).
"I've always wanted to do a show more like the Rat Pack, if you will, where we all come out together and stay onstage, rather that one person doing a set and then another person doing a set," explains Micky, hearkening back to the early 1960s when Sinatra, Martin and Davis not only performed Las Vegas shows together, but parlayed that success onto the big screen in films like "Ocean's 11" in 1960 and "Robin and the 7 Hoods" in 1964."
In this interview, Micky and Mark talk about the tour, working together, making music, their shared memories of 1967 and more!
Q: How did the tour come together?
MD: I envisioned this tour as sort of like a Rat Pack scenario; we'll both be onstage the whole time; I'll sing Mark's songs, and he'll join in with mine.
ML: When Micky conceived this thing, he thought it would be a good idea if we did a Rat Pack kind of thing, where we're both together onstage most of the time together.We help each other sing the songs, we put each other down and just generally goof off. It gives the audience a chance to see more of our personalities. It's a more casual kind of thing and it's going to be a lot of fun.
Q: What is like to be working together on stage for this tour?
ML: We get on stage and we're very conversational with each other. We don't mind putting each other down a little bit, and just having fun.
Q: You guys have known each other a long time and seem to share a similar comedy dynamic.
MD: Mark and I really hit it off on the comedy. He's very, very funny and has a very clever sense of humor. It's very similar to mine," Dolenz says. "So when we started working together and doing things, we immediately fell into a really interesting, fun kind of chemistry. Besides the fact that he's a great singer, we just really hit it off on the comedy end of it, which I love.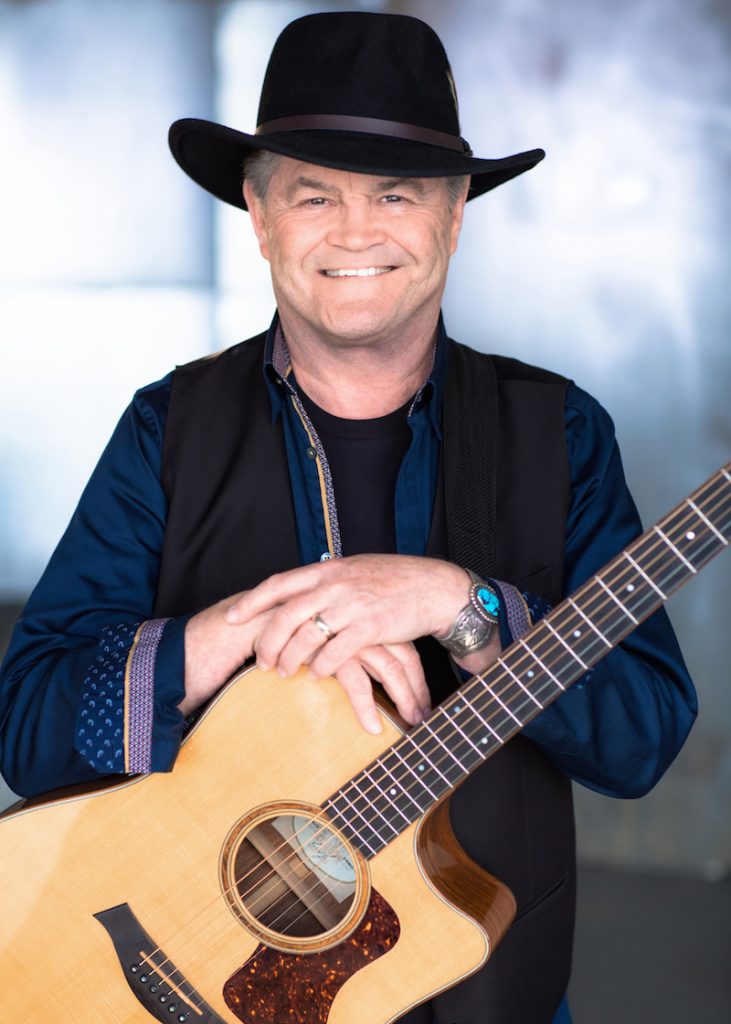 Q: Any stories you would like to share with our readers about your friendship, or chart rivalry and of course being true teen '60s teen idols?
MD: Unlike previous nostalgic tours that I've been a part of, the focus of this night is the material, not who was singing the material.
Q: What can fans expect? I know the show opens with the Fab Four and then you guys come out together. Tell our readers more.
MD: The first song in the set is '(I'm Not Your) Steppin' Stone' (1966), which, of course, the Monkees had a huge hit with, but actually the Raiders had recorded it first, so, Mark and I tell that story and then we sing 'Steppin' Stone' together'.
ML: So that gives the fans a little bit of an extra sort of treat. I mean, where else are you going to see Micky Dolenz singing backgrounds to the Raiders' tunes, or Mark Lindsay singing background to 'Last Train to Clarksville?' The fans want to hear the hits, let's face it.
MD: (The list) just goes on and on, and when you have that quality of material, it's hard to go wrong, I guess, in a way. And like I said, that was a very tumultuous time and the music and the films and television reflected it and that's why, I think, it still stands up to this day.
Q: We heard there is a good amount of audience participation. How does that work in the show?
MD: That was a special time. I mean, every time's kind of a special time but there was a lot going on politically, socially in the '60s, so the music resonated with those fans at the time and continues to do so, and I think a lot of it has to do with the songwriters.
Q: What about visuals? What can fans expect to see?
MD: There will be visuals, sort of documenting those times.
Q: After more than five decades of entertaining fans, you guys are still having fun. Is there a chance the tour will extended?
ML: I think this show could have legs. Looking at it on paper, it looks very entertaining and a lot of fun. It's a real show, not a concert. There's a little more in there. So who knows, maybe it has really long legs. Let's hope so.
Q: For those young readers who do not know, please expand on "(I'm Not Your) Steppin' Stone," being first recorded by Paul Revere and the Raiders.
ML: They took our version of the song that we had just cut, as we had an acetate of it. They gave it to The Monkees and said, 'Here's a demo of a song we just wrote.' And that's why, if you listen to The Monkees' version, you will hear Micky doing all the ad-libs identical to the ones I had at the end of our version. That's why the versions are so similar; they didn't know it was us. They thought it was Boyce and Hart on the demo. But it ended up O.K. We got the album cut, and they had the single, and we all lived happily ever after.
The "50 Summers of Love" tour dates:
Friday, July 14, 2017 Humphrey's Concerts By the Bay, San Diego, CA
Thursday, July 27, 2017 Mayo Performing Arts Center, Morristown, NJ
Friday, July 28, 2017 NYCB Theatre at Westbury, Westbury, NY
Friday, August 25, 2017 Riverdome at Horseshoe Bossier City, LA
Saturday, October 7, 2017 Grand Casino, Hinckley, MN
Friday, October 13, 2017 The Family Arena, Saint Charles, MO
Sunday, October 15, 2017 The Genesee Theatre, Waukegan, IL
Friday, November 3, 2017 Ameristar KC, Kansas City, MO
Here's the standing set list from the tour.
The Fab Four:

Sgt. Pepper's Lonely Hearts Club Band
With a Little Help From My Friends
Strawberry Fields Forever
Got To Get You Into My Life
Sgt. Pepper's (Reprise)
A Day in the Life
Micky Dolenz & Mark Lindsay (With The Fab Four, Wayne Avers, and Coco Dolenz):

Steppin' Stone
Steppin' Out
Last Train To Clarksville
Just Like Me
A Little Bit Me, A Little Bit You
Hungry
Mary, Mary
The Great Airplane Strike
Words
Action (TV Theme)
(Theme from) The Monkees [TV show version]
Time After Time
Randy Scouse Git
Indian Reservation
For Pete's Sake
Him Or Me (What's It Gonna Be?)
Pleasant Valley Sunday
Kicks
I'm a Believer
Encore:
All You Need Is Love
​Daydream Believer
M.A. Cassata
Writer/Editor
Author of 20 +Entertainment Books