Extra! Nez & Micky Skype Monkee Jam!
Reported by Fred Velez
The Monkee Jam fan convention at the Clarion Empire Hotel in Seacaucus, NJ received a special surprise when Micky Dolenz did a pre-recorded Skype introduction for Romeo Delight, the Van Halen tribute band led by his brother-in-law Buddy Blanch.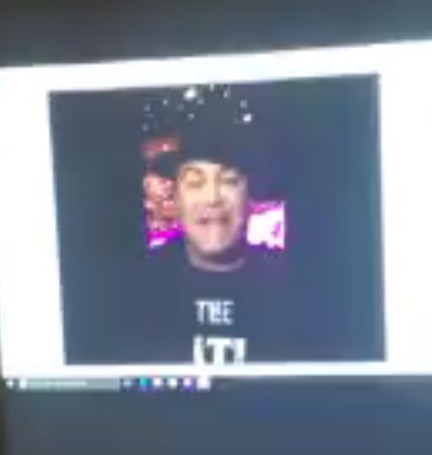 Later in the evening before Circe Link and Christian Nesmith started their set, Christian did a Skype call to his father Michael Nesmith who said hello to the delighted fans and introduced Christian and Circe's set. Christian also coax the fans to let Nez know what they thought of the success of the Monkees Good Times album to which they responded with rousing cheers and applause which Nesmith humbly appreciated. Kudos to convention organizer Jodi Ritzen for setting up this delightful surprise.
https://www.facebook.com/jeannie.devito/posts/10209995876441947
https://www.facebook.com/monkees.convention/videos/615334748631434/
https://www.facebook.com/monkees.convention/videos/615354811962761/
https://www.facebook.com/sandra.valles.96/posts/1085562428156537
Fred Velez, 2016