David Jones on Cover of People Magazine
Davy Jones Remembered as a Gentle Hero in Private Funeral
True to the hit song, Davy Jones was a daydreamer who made people believe, a priest told mourners at a small, private funeral for the Monkees lead singer on Thursday in Indiantown, Fla.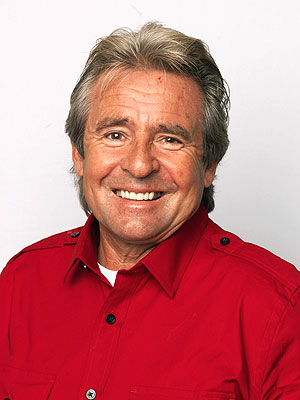 Jones, who died Feb. 29 at age 66, was "a very Christian hero" who conducted himself "with humility and caring for others," the Rev. Frank O'Loughlin said at the closed-door service at Holy Cross Catholic Church.
Although the funeral was held only for close family and friends, a copy of his sermon was provided to the Associated Press.
"He wrote about a quiet, gentle, contented people," O'Loughlin said. "A people for whom life was bright, neighbors friends, daydream believers with an absolute absence of burden who took themselves lightly – lighter than air. Wasn't that what David conveyed to the world, a blissful lightness of being?"
Among those attending were Jones's widow, Jessica Pacheco, who brought the singer's cremated remains to the church, and Jones's brother-in-law and manager, Joseph Pacheco, who gave a eulogy, according to AP.
Jones's three bandmates from the Monkees didn't attend; they said earlier they didn't want to bring unwanted attention.
But the Monkees' Peter Tork remembered the British-born Jones as the consummate professional with a wacky sense of humor and a keen sense of empathy.
"Davy could be incredibly insightful," Tork tells PEOPLE. "Some of my best heart-to-heart moments have been with him. And he was a tremendous presence and a world-class performer. It's very hard to believe he's gone."
For more on the beloved musician – and his life in pictures – pick up the latest issue of PEOPLE, on newsstands Friday