A FISH & A MONKEE IN NYC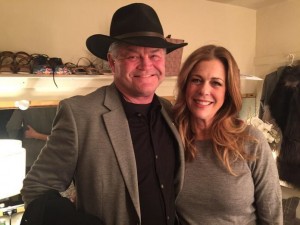 Monkee-MICKY DOLENZ in NYC last week, went to see Larry David's Fish In The Dark (at The Court Theatre) and greeted actress Rita Wilson after the show, who is in the show.
Dolenz and Wilson performed last year and another outing may be in the works.
Dolenz next performs with Peter Tork for 3 Monkee-shows; and, then heads to NYC in July to appear at 54 Below.